In today's ever-evolving business landscape, finding the right power solutions for your unique needs is crucial. At Sunpower New Energy, we specialize in unlocking possibilities with our custom lithium battery packs. With a focus on tailor-made excellence, we offer a wide range of battery packs crafted to cater to the specific requirements of our customers.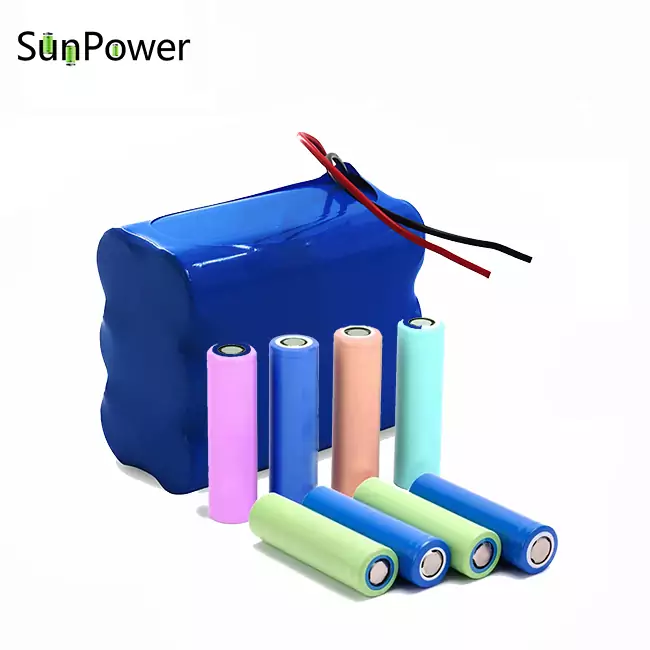 Tailor-Made Excellence: Custom Lithium Battery Packs
We take great satisfaction in our knowledge of Sunpower custom lithium battery packs here at Sunpower New Energy. We are aware of the significance of providing solutions that both meet and surpass expectations thanks to our in-depth expertise and experience in the industry. Lithium ion 26700, 21700, and 18650 batteries, which are renowned for their great performance and dependability, are used in our battery packs. We have the knowledge to design a battery pack specifically for your specific requirements, whether you need one for industrial machinery, medical equipment, or any other use.
Versatile Solutions: Classification of Battery Packs
We offer a versatile range of battery pack solutions to address various industry requirements. Our customized service encompasses lithium ion 26700, 21700, and 18650 battery packs, ensuring compatibility with a wide range of applications. As a company committed to global excellence, our products align with world-class standards, allowing for seamless export to markets worldwide. Whatever your industry, be it power tools, cleaning appliances, drones, or other equipment, Sunpower New Energy has the battery pack solution to power your innovation.
Customization and Certification: Meeting Your Requirements
At Sunpower New Energy, we understand that every business has unique power requirements. That's why we provide customization options for our battery packs. Whether you need a specific battery size, customized BMS charging capabilities, or other specialized features, our team of experts will work closely with you to ensure that your battery pack meets your exact specifications. Additionally, our products comply with industry certifications such as UL/CB/SGS/BIS/PSE/KC/MSDS/UN38.3, guaranteeing the highest quality standards and environmental friendliness.
Our commitment to customization and certification extends beyond the product itself. We are dedicated to providing exceptional customer service throughout the entire process. From initial consultation to final delivery, our team will work closely with you to understand your requirements, offer expert advice, and ensure a seamless experience.
Unlock Your Potential with Sunpower New Energy
When it comes to custom lithium battery packs, Sunpower New Energy is your trusted partner. With our expertise, versatile solutions, and commitment to customization and certification, we unlock possibilities for businesses across various industries. Our products are designed to power your innovation, enhance efficiency, and drive success.
Conclusion
Contact us today to learn more about our custom lithium battery packs and how Sunpower New Energy can help unlock the potential for your business. Experience the difference of working with a company that puts your unique needs first. Together, we can achieve greatness.