Introduction
In today's fast-paced world, custom lithium battery packs have become an integral part of various applications, offering unmatched power and reliability. Sunpower New Energy, a leader in the battery industrial business, takes pride in our ability to provide top-notch customized solutions. This article delves into the significance of custom lithium battery packs and highlights our expertise in this field.
Customized Service for Various Applications
Sunpower New Energy is a leading provider of customized lithium-ion battery packs, catering to a diverse array of applications. Sunpower Custom lithium battery packs are highly acclaimed for their exceptional versatility and efficiency, making them an ideal choice for a wide range of industries. From power tools and cleaning appliances to drones and medical equipment,our custom battery packs are designed to meet the unique demands of various sectors. Moreover, by complying with international standards,  our company guarantees that our products comply with the highest global export requirements. With a focus on quality and performance, we have delivered tailored lithium-ion 18650 battery packs that excel in meeting the needs of different industries and surpassing customer expectations.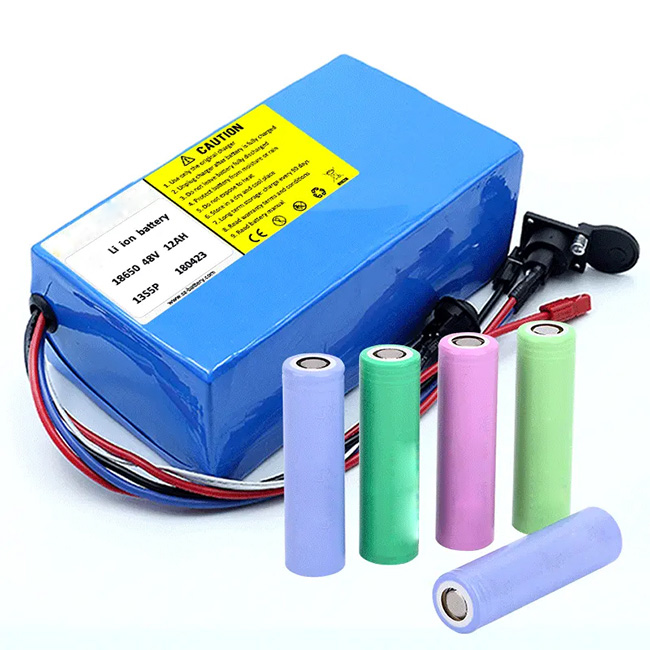 Manufacturing Expertise and Certifications
Our company boasts state-of-the-art production facilities and cutting-edge processes, allowing for seamless battery pack manufacturing. With a fully automated production line and an integrated manufacturing warehouse logistics system, we ensure high-quality and efficient production from raw materials to finished products. Stringent online inspections, enabled by the MES system, guarantee superior product quality and traceability throughout the battery pack's entire lifecycle.
Moreover, our company is proud to comply with international certifications and quality standards. Our Sunpower battery packs meet UL/CB/SGS/BIS/PSE/KC/MSDS/UN38.3 certification requirements, providing customers with peace of mind regarding safety and environmental protection.
Focus on Customization and Expert Solutions
Sunpower New Energy knows that each application has unique requirements. Hence, oure company offers a wide range of customization options. Customers can have their battery pack size, shell material, BMS charging and discharging current, and connector specifications customized according to their specific needs. This flexibility ensures that our Sunpower battery packs seamlessly integrate into diverse applications, delivering optimal performance and reliability.
Conclusion
As the demand for custom lithium battery packs continues to rise, Sunpower New Energy stands at the forefront, offering exceptional expertise and solutions. By combining world-class production capabilities with a customer-centric approach, we empower industries across the globe to harness the full potential of custom lithium battery packs.
In a world driven by innovation and efficiency, choosing our Sunpower custom lithium battery packs as your partner ensures unrivaled performance and reliability for your applications. Experience the difference today and unlock the power of customized energy solutions.