As businesses across industries strive for innovation and enhanced performance, the power source that drives their products becomes a critical component. At Sunpower New Energy, we understand the importance of custom lithium batteries in unlocking the true potential of your applications. With our commitment to tailored excellence, we specialize in crafting custom lithium battery solutions that cater to your unique needs.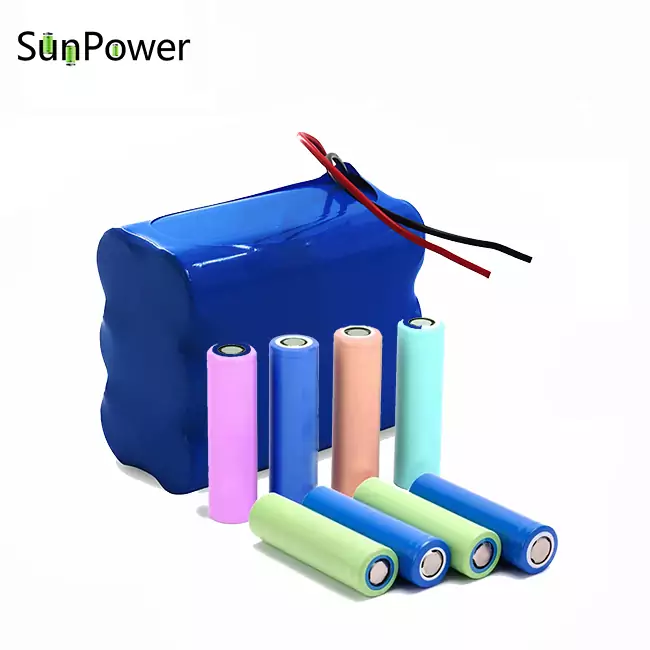 Tailored Excellence: Crafting Custom Lithium Battery Solutions
When it comes to delivering top-tier custom lithium battery solutions, Sunpower New Energy stands at the forefront. Our team possesses the expertise and knowledge to create batteries that meet the highest standards of performance and reliability. With a specialization in lithium ion 26700, 21700, and 18650 batteries, we ensure that our products are curated for a multitude of applications. Whether you require batteries for medical devices or renewable energy systems, our Sunpower custom lithium batteries are engineered to surpass your expectations.
Customization for Your Needs: Custom Lithium Battery Pack Services
At Sunpower New Energy, we recognize that each business has unique requirements. That's why we offer customized services for lithium ion 26700, 21700, and 18650 battery packs. Our team works closely with you to understand your specific needs and design battery solutions that align perfectly with your applications. From capacity and voltage to form factor and safety features, we tailor every aspect of the battery pack to suit your requirements. By providing this level of customization, we ensure that our custom lithium batteries deliver maximum performance and efficiency in your products.
Powering Innovation Worldwide: Exporting Custom Lithium Battery Packs
Sunpower New Energy is not limited by geographical boundaries. We take pride in exporting our custom lithium battery packs worldwide, enabling businesses across the globe to benefit from our cutting-edge technology. Our products adhere to international standards and regulations, ensuring that they meet the highest quality and safety benchmarks. By positioning Sunpower New Energy as a leader in the industry, we strive to empower businesses worldwide with our exceptional custom lithium batteries.
Choosing Sunpower New Energy as Your Partner for Your Personalized Lithium Battery Needs
You acquire a partner who is dedicated to your success when you pick Sunpower New Energy for your bespoke lithium battery requirements. Our business is proud of its goods and services and is committed to delivering the greatest degree of client satisfaction. We place a high value on honest dialogue and teamwork with our clients, from the initial consultation to the last delivery. We know how important it is for your invention to be powered by our specialized lithium batteries, and we are here to help you every step of the way.
Conclusion
In a world where performance and reliability are paramount, custom lithium batteries by Sunpower New Energy stand out as the ideal power solution. With our tailored excellence, customization services, and commitment to global exporting, we are poised to meet the diverse needs of businesses across industries. Trust in our expertise and let us unleash the potential of your applications. Contact us today to explore how our custom lithium batteries can revolutionize your products and drive your success.