In today's dynamic business landscape, unlocking the full potential of your products and services requires reliable and customized power solutions. At Sunpower New Energy, we specialize in custom lithium battery packs that empower businesses to thrive. With our expertise, precision manufacturing, and commitment to customer satisfaction, we are your trusted partner in unleashing potential.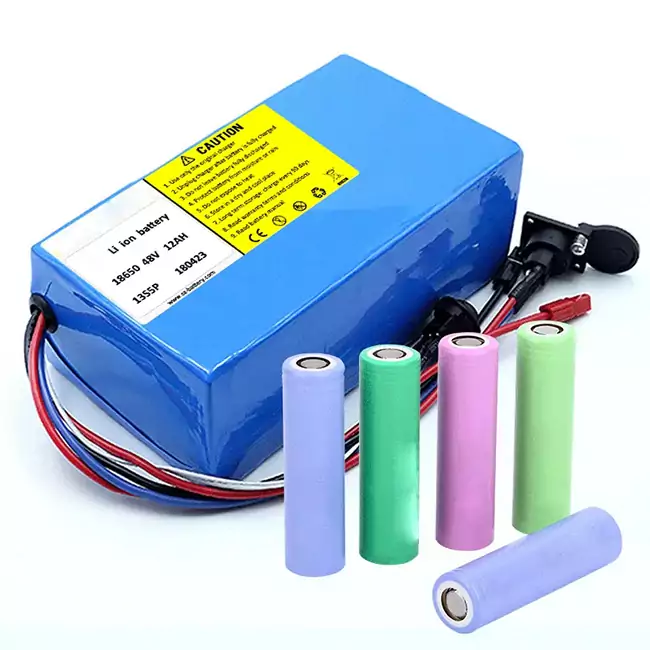 Expertise and Precision: Sunpower Energy's Custom Battery Packs
At Sunpower New Energy, we are proud of our expertise in Sunpower custom lithium battery packs. With years of experience in the industry, we have honed our skills in designing and manufacturing battery packs that meet the unique requirements of our customers. Our specialization in lithium ion 26700, 21700, and 18650 batteries ensures that we deliver exceptional performance and reliability. Whether you need a battery pack for industrial equipment, medical devices, or any other application, our team has the knowledge and expertise to create a solution that exceeds your expectations.
One-Stop Solutions: Customization and Certification
We understand that every business has unique power requirements. That's why we offer one-stop solutions for custom lithium battery packs. Our team works closely with you to understand your specific needs and tailor battery pack solutions accordingly. From customized battery sizes to specialized BMS charging and discharging capabilities, we ensure that our battery packs are perfectly suited to your applications. Additionally, our products comply with industry certifications such as UL/CB/SGS/BIS/PSE/KC/MSDS/UN38.3, guaranteeing the highest quality standards, environmental friendliness, and safety for our customers.
Wide Range of Applications: Powering Innovation Across Industries
Sunpower New Energy's custom lithium battery packs find application across a wide range of industries. In electric propelling applications, our battery packs provide reliable power for power tools and other electrically driven systems. For energy storage solutions, our lithium battery packs are ideal for solar and wind power systems, enabling efficient energy storage and utilization. Additionally, our battery packs serve as reliable back-up systems and UPS for critical industries such as telecom, medical, and military equipment.
Powering Your Innovation with Sunpower New Energy
When you choose Sunpower New Energy, you gain a trusted partner committed to powering your innovation. Our custom lithium battery packs are designed to meet your specific requirements, ensuring seamless integration and optimal performance. We take pride in our precision manufacturing processes, where quality and reliability are of utmost importance. Our dedication to customer satisfaction drives us to deliver products that exceed expectations and unlock the full potential of your business.
Conclusion
Unleash your potential with Sunpower New Energy. Contact us today to explore how our custom lithium battery packs can transform your products and services. Together, we can power a brighter future and achieve unparalleled success.