The Lithium Ion Battery 18650 30L is a ground-breaking product that Sunpower New Energy is happy to launch. It was created to perform well in extremely cold climates. As a pioneer in the industry, our business is aware of the limits of chemical power sources in low-temperature settings. We have created a lithium-ion battery using our cutting-edge technology and excellent engineering that performs above and beyond expectations in extremely low temperatures.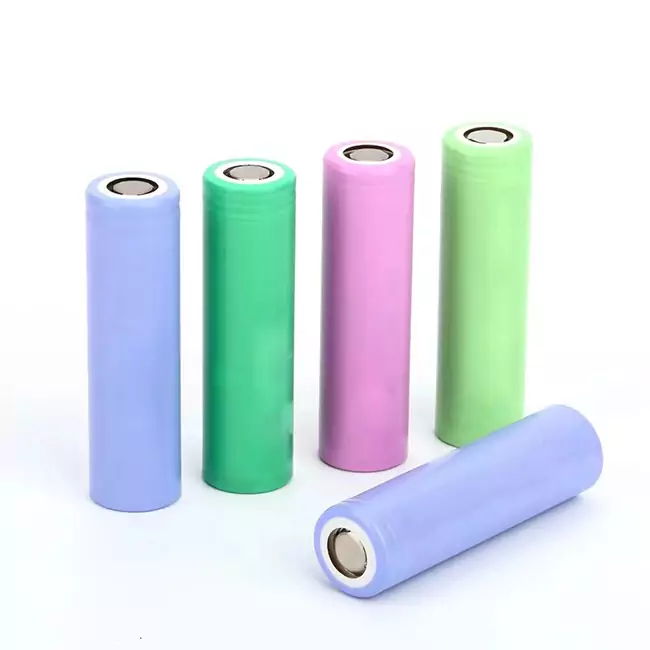 Unparalleled Performance in Extreme Cold
When it comes to maintaining optimal performance in ultra-low temperatures, the Sunpower Lithium Ion Battery 18650 30L stands out from the competition. It boasts high discharge capacity even at -40℃ and -50℃, ensuring that our clients can rely on a steady power supply in the harshest cold conditions. Additionally, our battery demonstrates impressive capacity retention during cycles at -30℃, allowing for extended usage without sacrificing performance.
Reliable operation and exceptional capacity retention are crucial in extreme cold. Our battery delivers on these fronts, ensuring robust current delivery and reliable performance in frigid conditions. It is specifically engineered to handle high-rate discharges at -40℃, enabling efficient power delivery for demanding applications.
Technical Specifications and Safety Compliance
The Lithium Ion Battery 18650 30L is the best option for extremely cold situations because to its precise specs. It has a distinctive design, a model number of 30, and dimensions of 18.4 mm in diameter and 65.1 mm in height. It offers a lightweight power option without sacrificing performance, weighing only 50g.
Our battery has outstanding qualities and was made with cutting-edge materials. Its 3000mAh capacity and 3.7V rated voltage provide a steady and dependable power supply. Energy transmission is effectively facilitated by the charge-discharge rate of 5C, and energy loss is significantly reduced by the resistance value of 16.5m.
Safety is our major concern at Sunpower New Energy. Lithium Ion Battery 18650 30L is put through thorough testing to make sure it adheres to industry standards. The highest safety standards are met by our batteries, and we have received certificates from organizations like UL, CB, SGS,BIS, PSE, KC, MSDS, and UN38.3. You can rely on the security and dependability of your power source with our battery.
Applications in Cold and Ultra-Low Temperature Environments
The Lithium Ion Battery 18650 30L is used in a variety of specialist devices that operate in extremely cold settings. Our battery offers the dependable power source required for peak performance, whether it is used with robots, UAVs, or polar research equipment. It is also a great option for cold storage monitoring and frigid zone rescue systems, assuring uninterrupted functioning when it counts.
Our battery's excellent performance in extreme cold can power medical gadgets, public security equipment, and communication devices. You can rely on Sunpower New Energy to supply power to your essential applications even under the most trying circumstances. Last but not least, our battery may be used to power electric boots and apparel, which will provide much-needed warmth and comfort in subfreezing weather.
Conclusion
The Lithium Ion Battery 18650 30L from Sunpower New Energy delivers unmatched performance in extremely low temperatures. Our battery is the best option for companies working in demanding settings because of its high discharge capacity, strong current supply, and extensive safety features. You can rely on Sunpower New Energy to give you the power solution you need to survive in subzero temperatures. Try out our batteries and see the impact it may make to your business.