Introduction
As the need for dependable energy storage solutions in cold climate applications continues to rise, Sunpower New Energy is establishing itself as a prominent industry leader in the realm of low temperature battery technology. Focusing on innovative solutions, our company is paving the way in providing reliable and efficient battery options specifically designed to operate optimally in cold weather conditions. With a focus on cutting-edge technology and a commitment to exporting world-class battery products globally, we are revolutionizing the industry with the low temperature battery 18650.
The Potential of the Low Temperature Battery 18650
Sunpower New Energy's 3000mAh 3.7V 5C 18650 ultra-low temperature lithium-ion battery 30L is at the forefront of innovative battery technology. Engineered to overcome the inherent temperature challenges of chemical power supplies, this Sunpower battery boasts an advanced formula system, rigorous manufacturing processes, and materials that surpass industry standards.
The Sunpower low temperature battery 18650 showcases exceptional performance in cold weather conditions, making it a reliable choice even in the most extreme environments. Our battery demonstrates remarkable capabilities by maintaining a discharge capacity of more than 85% at temperatures as low as -40℃, and an impressive 70% at -50℃, ensuring a consistent and dependable power supply when it is needed the most. Moreover, our battery's low temperature cycle performance surpasses expectations, as it maintains over 80% capacity even after undergoing 300 cycles at a chilling -30℃ temperature. This outstanding performance in harsh cold conditions makes the low temperature battery 18650 a highly dependable and long-lasting power solution.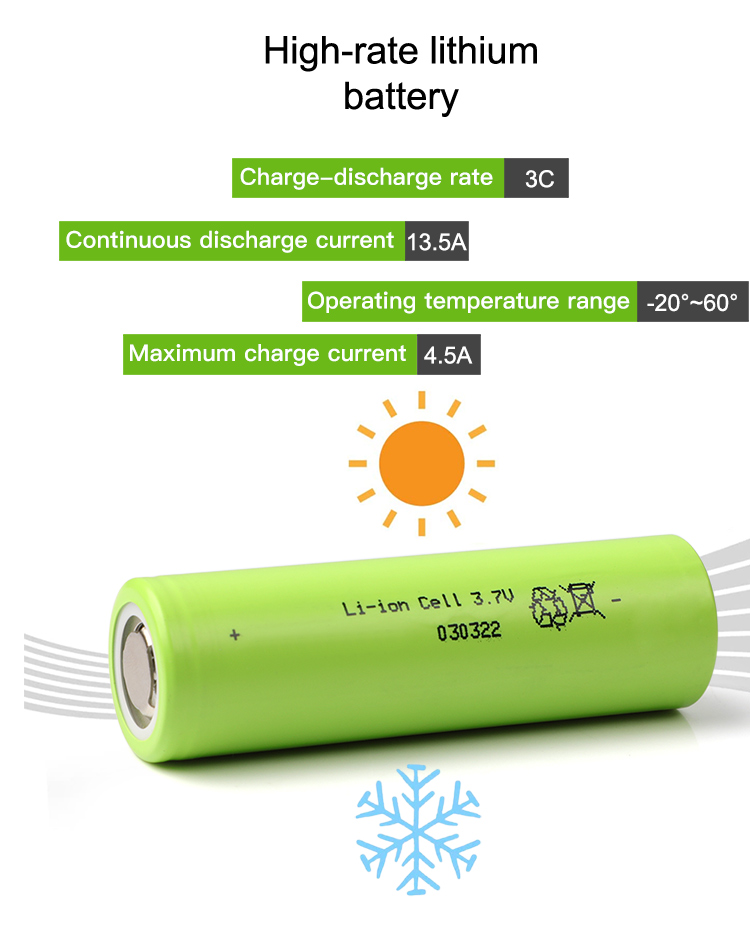 Research and Development of Cutting-Edge Low Temperature Battery Technology
Sunpower New Energy's dedication to research and development is evident in the pursuit of safety, high magnification, and quick-charge lithium-ion batteries. With a team of industry experts from South Korea and Japan, we invest heavily in advanced technology to meet evolving customer demands.
Through continuous innovation, our company have successfully obtained certifications such as UL, CB, SGS, BIS, PSE, KC, MSDS, and UN38.3. Our low temperature battery 18650 has been rigorously tested for safety, high energy density, and stable operation in temperatures ranging from -40℃ to 60℃.
Conclusion
In the realm of cold climate applications, Sunpower New Energy's low temperature battery 18650 stands out as a game-changer. With our exceptional performance, extensive research and development, and commitment to quality, Sunpower New Energy is your go-to supplier for innovative low temperature battery solutions. Embrace the power of Sunpower New Energy and unlock new possibilities in the most challenging environments.