Sunpower New Energy is proud to present the Lithium Ion Battery 18650 30L, a revolutionary solution designed to excel in challenging conditions. With our advanced formula system and precise manufacturing processes, we have overcome technical barriers to deliver a lithium-ion battery that outperforms competitors in extreme environments. Discover how our battery's unique capabilities can power your business to new heights.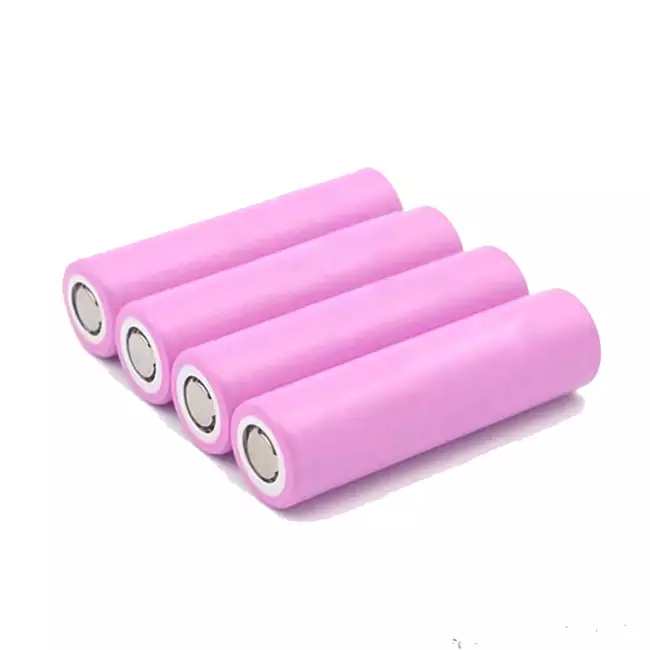 Unmatched Performance in Low-Temperature Conditions
When it comes to maintaining discharge capacity in frigid temperatures, our Sunpower Lithium Ion Battery 18650 30L stands out. With exceptional capacity retention at -40℃ and -50℃, our battery ensures consistent performance when it matters most. Whether you're operating in polar regions or facing severe cold, our battery guarantees the power you need to keep going. Additionally, its impressive cycle performance at low temperatures ensures long-lasting functionality, even in harsh conditions.
Reliable operation and robust current delivery are crucial in extreme environments. Our battery excels in low-temperature charge and discharge capabilities, allowing your equipment to operate seamlessly. Furthermore, it retains its capacity even during high-rate discharges at -40℃, ensuring a stable power supply for demanding applications.
Technical Specifications and Safety Assurance
With its extensive characteristics, the Lithium Ion Battery 18650 30L is a great option for harsh conditions. It has a cylindrical form with a model number of 30L. Its dimensions are 18.4 0.10 mm in diameter and 65.1 0.15 mm in height. It offers a lightweight option without sacrificing performance and weighs only 50g.
Our battery has outstanding qualities and was made with cutting-edge materials. With a 3000mAh capacity and a 3.7V rated voltage, it provides steady and dependable power. While the resistance value of 16.5m reduces energy loss, the charge-discharge rate of 5C assures effective charging and discharging processes.
To ensure the utmost safety and reliability, our battery undergoes rigorous testing and certifications. Our commitment to quality is reflected in its compliance with industry standards and environmental certifications. With certifications including UL/CB/SGS/BIS/PSE/KC/MSDS/UN38.3, you can trust our product to meet the highest safety standards.
Applications in Challenging Environments
The Lithium Ion Battery 18650 30L finds diverse applications in specialized equipment operating in extreme environments. Whether it's robotics, UAVs, or polar research, our battery provides the reliable power supply needed for optimal performance. Additionally, it is an ideal choice for cold storage monitoring and frigid zone rescue systems, ensuring uninterrupted operation when it matters most.
Power communication devices, medical electronics, and public security equipment can benefit from our battery's exceptional performance in extreme cold. Count on Sunpower New Energy to power your critical applications in the most challenging conditions. Lastly, our battery is also suitable for electric warm clothing and footwear, providing much-needed warmth and comfort in freezing temperatures.
Conclusion
Sunpower New Energy's Lithium Ion Battery 18650 30L unlocks unparalleled performance in extreme environments. With exceptional capacity retention, robust current delivery, and comprehensive safety features, our battery is the ideal choice for businesses operating in challenging conditions. Experience the power and reliability of our lithium-ion battery and elevate your operations to new heights. Trust Sunpower New Energy for all your low-temperature power needs.