In the competitive world of lithium battery manufacturing, Sunpower New Energy has established itself as a trusted and reliable lithium battery manufacturer. As a company, we take immense pride in our commitment to delivering high-quality lithium-ion batteries to our clients. Our professional R&D team, high productivity, and strict quality control measures set us apart in the industry.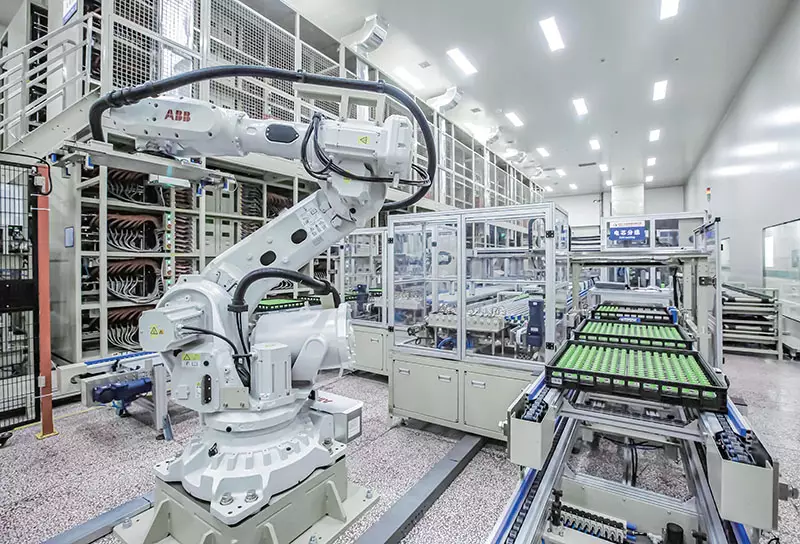 Driving Innovation: Our Professional R&D Team
At Sunpower New Energy, our dedicated R&D team specializes in the development of ultra-low temperature and quick-charge lithium-ion batteries. We, as a lithium battery manufacturer Sunpower, focus on industrializing and researching advanced battery technologies, ensuring that our products remain at the forefront of innovation. With over 30% of our team consisting of doctors and masters from various disciplines, we possess the expertise to overcome complex challenges and deliver cutting-edge solutions.
Achieving Excellence: Advanced Automation and Productivity
Our commitment to production automation, intelligence, and informatization sets us apart from the competition. At Sunpower New Energy, we have implemented fully automatic homogenate and automated assembly and testing systems. These state-of-the-art facilities enable us to achieve a daily production capacity of approximately 1,500,000 lithium batteries. By optimizing our manufacturing processes, we ensure efficient production without compromising on quality.
Uncompromising Quality: Rigorous Testing and Certifications
Maintaining exceptional quality standards is of paramount importance to us. Sunpower New Energy employs advanced physical and chemical performance testing equipment to rigorously evaluate the performance and reliability of our lithium batteries. Additionally, we have implemented a MES quality management system, offering comprehensive traceability throughout the production process. Our commitment to quality is further demonstrated by our certifications and compliance with industry standards, guaranteeing that our products meet or exceed customer expectations.
Reliable Solutions for Diverse Industries
When businesses choose Sunpower New Energy as their lithium battery manufacturer, they can expect reliable and high-performance solutions. Our professional R&D team drives innovation, while our high productivity through automation ensures fast and efficient production. We place great emphasis on strict quality control measures, ensuring that our products meet the highest industry standards.
Sunpower New Energy takes pride in being a trusted partner for businesses in need of lithium battery solutions. Our products are designed to cater to a wide range of industries, including electronic products, power tools, household appliances, traffic tools, sports and leisure, medical equipment, and communication equipment. Furthermore, our ultra-low temperature battery cores have special applications in unique and challenging environments.
Choose Sunpower New Energy: Empowering Your Business
By choosing Sunpower New Energy as their lithium battery manufacturer, businesses can benefit from our expertise, commitment to excellence, and adherence to industry standards. Our customizable solutions, advanced technology, and stringent quality control ensure that our clients receive reliable and high-performance lithium batteries. Experience the power of Sunpower New Energy's cutting-edge energy storage technology and unlock new possibilities for your business.
Conclusion
In conclusion, Sunpower New Energy stands out as a reliable and trusted lithium battery manufacturer. With our professional R&D team, high productivity, and strict quality control measures, we are committed to providing our clients with top-notch products they can depend on. Choose Sunpower New Energy as your lithium battery manufacturer and harness the power of advanced energy storage technology for your business's success.