At Sunpower New Energy, we are proud to introduce our game-changing innovation, the Sunpower 5000mAh 21700 battery. As a leading provider of sustainable power solutions, we understand the importance of reliable and efficient energy storage. With our cutting-edge 5000mAh 21700 batteries, we are revolutionizing the way energy is stored, utilized, and optimized.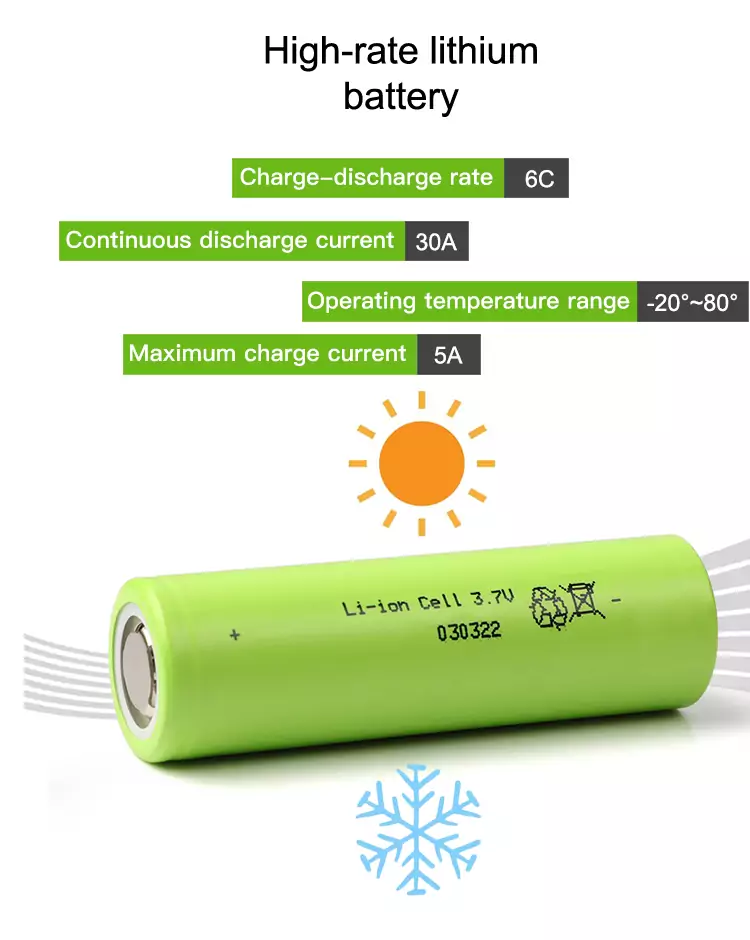 Unleashing the Power of Sunpower 5000mAh 21700 Batteries
Sunpower's 5000mAh 21700 batteries offer unrivalled performance and versatility, making them the ultimate choice for various energy storage applications. With a high capacity of 5000mAh, our batteries can store ample energy to power power tools, household appliances, traffic tools, sports and leisure applications, medical equipment, and communication equipment. Whether you are harnessing solar energy, embracing sustainable practices, or looking for backup power options, Sunpower's 5000mAh 21700 batteries have got you covered.
The Sunpower Advantage: Harness the Potential of Sunpower New Energy
When you choose Sunpower's 5000mAh 21700 batteries, you gain access to our industry-leading expertise, cutting-edge technology, and unwavering commitment to quality. Here's why our batteries stand out from the competition:
Unmatched Power and Efficiency
Our 5000mAh 21700 batteries combine high energy density with efficient power utilization. This means you get the maximum capacity to store energy, allowing you to power your devices, homes, or businesses for longer durations. With minimal energy loss during storage and discharge, our batteries ensure optimal utilization of the stored power, resulting in cost savings and reduced environmental impact.
Longevity and Durability for Dependable Performance
At Sunpower, we believe in long-term sustainability. That's why our 5000mAh 21700 batteries are engineered to be durable and long-lasting, with a high cycle life. They can withstand the demands of continuous charging and discharging, making them ideal for renewable energy systems, including solar power installations. You can rely on Sunpower batteries to provide consistent and uninterrupted power supply, even in challenging environments.
Seamless Integration and Customization
We understand that each energy storage project is unique, with specific requirements and constraints. That's why we offer seamless integration and customization options with our 5000mAh 21700 batteries. Whether you need a single battery solution or a large-scale energy storage system, our team of experts works closely with you to design and implement a solution that perfectly meets your needs. With Sunpower, you have the flexibility to tailor your energy storage system for maximum efficiency and sustainability.
Conclusion
Sunpower New Energy's 5000mAh 21700 batteries are at the forefront of energy storage technology. With their exceptional power, efficiency, longevity, and customization options, they are poised to revolutionize the way we store and utilize energy. Whether you are a homeowner, business owner, or a conscious consumer, harness the potential of Sunpower's high-performance batteries and embrace a greener, sustainable future. Experience the Sunpower advantage today and unlock the true potential of energy storage.