As a subsidiary of Jiangsu Changhong Sunpower, a comprehensive multinational corporation, Sunpower New Energy has established itself as a leading manufacturer in the field of lithium battery supplies. Our company specializes in lithium battery manufacturing and customizable solutions, catering to the diverse needs of our clients. With a strong commitment to innovation and the production of high-quality products, we have become a trusted name in the industry.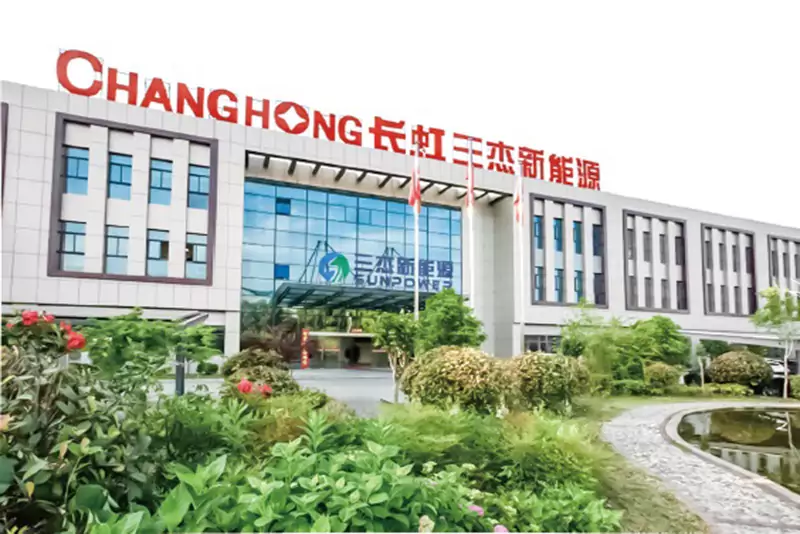 Company Overview
Sunpower New Energy is a leading provider of lithium battery supplies Sunpower, operating from a cutting-edge facility that encompasses a significant area solely dedicated to lithium battery production. Our state-of-the-art infrastructure and advanced manufacturing processes empower us to achieve an impressive annual production capacity. With the support of our highly skilled workforce, our company excels at meeting the rigorous requirements of our clients. The synergy between our efficient operations and dedicated workforce has been instrumental in driving our continuous business performance and fueling our remarkable growth.
Founder and General Manager
At the helm of Sunpower New Energy is Mr. Yang Qingxin, a visionary leader with extensive experience in lithium battery technology. With a strong background in the industry, Mr. Yang has played a pivotal role in driving the success of our company. Under his guidance, we have been able to stay at the forefront of technological advancements and deliver cutting-edge lithium battery solutions to our clients.
Reliable Lithium Battery Supplies
Sunpower New Energy takes pride in its professional research and development team, whose expertise ensures the production of reliable lithium battery supplies. We have implemented strict quality control measures throughout our manufacturing processes to ensure the highest standards are met. Our team's focus on developing ultra-low temperature and quick-charge lithium-ion batteries showcases our commitment to staying ahead of the competition. By consistently delivering innovative and high-performance battery solutions, we have established ourselves as a trusted partner in the market.
Brand Value and Vision
Sunpower New Energy benefits from the strong brand value and achievements of the Changhong Group, our parent company. Leveraging this reputation, we have set our sights on building Sunpower New Energy as a national brand. Our vision extends beyond the domestic market, as we aim to establish a powerful presence on the global stage. By emphasizing technological innovation, product quality, and customer satisfaction, we are confident in our ability to achieve this vision and contribute to the growth of the lithium battery industry.
Conclusion
Sunpower New Energy stands as a leading lithium battery manufacturer, driven by our dedication to delivering innovative and high-quality products. As a trusted partner, we are committed to meeting the diverse needs of our clients and driving the growth of the industry. With a focus on technological advancements and stringent quality control measures, we ensure the reliability and competitiveness of our lithium battery supplies. Partner with Sunpower New Energy for your lithium battery needs and experience the difference we can make for your business.