In a world driven by innovation, Sunpower New Energy is at the forefront of delivering custom lithium battery packs that power the future. Our company specializes in providing comprehensive battery pack solutions that cater to diverse industries and applications. With our expertise in 26700, 21700, and 18650 custom lithium batteries, we are the trusted partner for businesses seeking customized power solutions.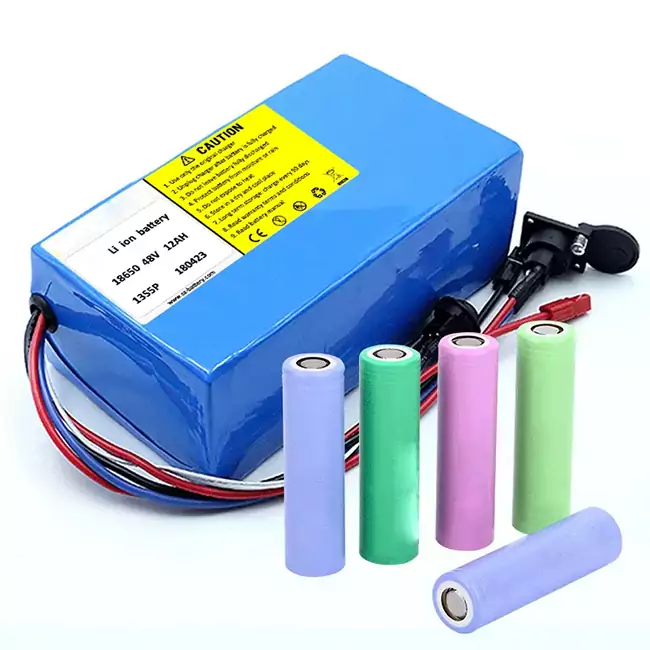 Comprehensive Battery Pack Solutions: Sunpower Energy's Expertise
When it comes to battery pack solutions, Sunpower New Energy stands out for its expertise and commitment to excellence. Our company has deep knowledge and experience in creating comprehensive battery packs that meet the unique requirements of our customers. Whether you need batteries for robotics or other applications, we have the specialized knowledge and products to power your innovations. Our Sunpower custom lithium batteries are engineered to deliver exceptional performance, reliability, and longevity, making Sunpower New Energy the go-to provider for custom lithium battery packs.
Customization and Certification: Tailored Battery Pack Services
At Sunpower New Energy, we understand that every business has unique power needs. That's why we offer tailored battery pack services to meet your specific requirements. Our team works closely with you to understand your application and design battery packs that align perfectly with your needs. From capacity and voltage to form factor and safety features, we customize every aspect of the battery pack to ensure optimal performance and seamless integration. In addition, our products comply with industry certifications such as UL, CB, SGS, BIS, PSE, KC, MSDS, and UN38.3, guaranteeing the highest quality and safety standards. With Sunpower New Energy, you can trust that your custom lithium battery packs are not only customized but also certified to meet industry regulations.
Applications Across Industries: Custom Lithium Batteries in Action
The versatility of custom lithium batteries is evident in their applications across various industries. Sunpower New Energy's products power electric propelling applications, providing reliable and efficient energy for robots, drones, and more. Our battery packs also serve as energy storage solutions for solar and wind power systems, enabling the harnessing and utilization of renewable energy. In addition, we offer back-up systems and Uninterruptible Power Supplies (UPS) for critical equipment in industries such as telecom, medical, and military. With our custom lithium battery packs, businesses across industries can experience the power and reliability they need to drive innovation and success.
Partner with Sunpower New Energy for Your Custom Lithium Battery Needs
When you choose Sunpower New Energy as your partner for custom lithium battery packs, you gain access to our expertise, reliability, and dedication to customer satisfaction. Our products are designed and manufactured to the highest standards, ensuring exceptional performance and longevity. We take pride in our products and services, and our commitment to environmental sustainability means that our batteries are not only high-performance but also environmentally friendly. We prioritize open communication and collaboration with our customers, working closely to understand your specific needs and deliver solutions that exceed your expectations.
Conclusion: Power Your Innovations with Sunpower New Energy
Sunpower New Energy is your trusted source for custom lithium battery packs that power innovation across industries. With our comprehensive battery pack solutions, customization services, and applications expertise, we are here to meet your power needs. Contact us today to discuss your unique requirements and discover how our custom lithium battery packs can drive your innovations forward. Trust Sunpower New Energy for all your custom lithium battery needs and experience the power of excellence.