At Sunpower New Energy, we specialize in delivering top-notch customized services for custom lithium batteries 26700, 21700, and 18650 across various applications. As a brand aligned with the standards of Japan and South Korea's renowned manufacturers, we ensure exceptional products that meet global demands.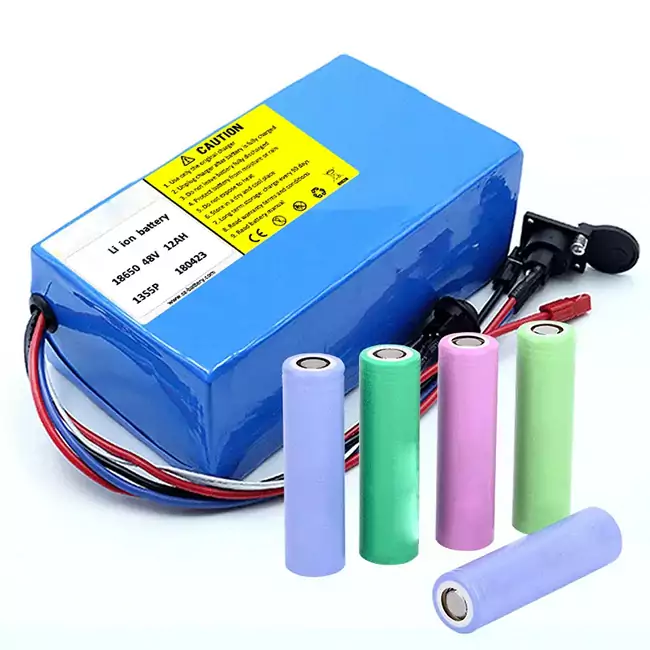 Advanced Production Facilities and Extensive Customization Options
Our PACK business department operates state-of-the-art fully automated production lines and a comprehensive manufacturing warehouse logistics system. This enables us to provide advanced customization options, allowing you to tailor your battery packs according to your specific requirements.
From battery size and shell material to BMS charging and discharging current, we offer complete flexibility for customization. You have the power to choose the perfect combination that aligns with your application needs. Additionally, our lithium battery packs comply with essential certifications like UL/CB/SGS/BIS/PSE/KC/MSDS/UN38.3 and prioritize environmental protection throughout the production process.
Tailored Capacity and Dimension for Optimal Performance
With Sunpower New Energy, you can select from a wide range of nominal voltages (12V / 24V / 36V / 48V / 60V / 72V) and capacities (10Ah, 20Ah, 30Ah, 40Ah). This flexibility allows you to choose the ideal power output for your specific application.
Moreover, our battery packs offer multiple connection types (1S – 20S), ensuring compatibility with your existing systems. Whether you require a smaller or larger battery pack, we can customize the dimensions to seamlessly fit your application, maximizing performance and efficiency.
Conclusion
Partnering with Sunpower New Energy empowers your business with the exceptional capabilities of Sunpower custom lithium batteries. Our commitment to superior customization services, advanced production facilities, and adherence to certifications ensures that we deliver outstanding solutions for diverse applications.
By choosing Sunpower New Energy as your trusted partner, you gain access to a range of benefits, including:
– Top-notch customization: We offer extensive options to tailor your battery packs according to your specific needs.
– Advanced production facilities: Our fully automated production lines and comprehensive logistics system ensure efficient and accurate manufacturing processes.
– Compliance and environmental focus: Our lithium battery packs meet essential certifications and prioritize environmental protection throughout the production cycle.
– Performance optimization: Our flexible capacity and dimension customization options enable you to achieve optimal performance in your applications.
Unlock the power of custom lithium battery packs with Sunpower New Energy. Experience enhanced performance, efficiency, and reliability by partnering with us as your preferred supplier. Contact us today to discuss how our tailored solutions can drive your business forward.