Introduction
Sunpower New Energy, one of the prominent lithium battery cell manufacturers in the lithium battery cell manufacturing sector, places utmost importance on conducting business with integrity and upholding a strong dedication to producing outstanding quality. With an unwavering focus on maintaining high standards, we have successfully carved a niche for ourselves as one of the foremost manufacturers in the field of lithium battery cells. Our emphasis on good faith management has earned the trust and loyalty of customers, further reinforcing our standing as a leading player. By consistently prioritizing excellence in both production and service, Sunpower New Energy has positioned itself as a trusted and respected name that customers can rely on for top-tier products.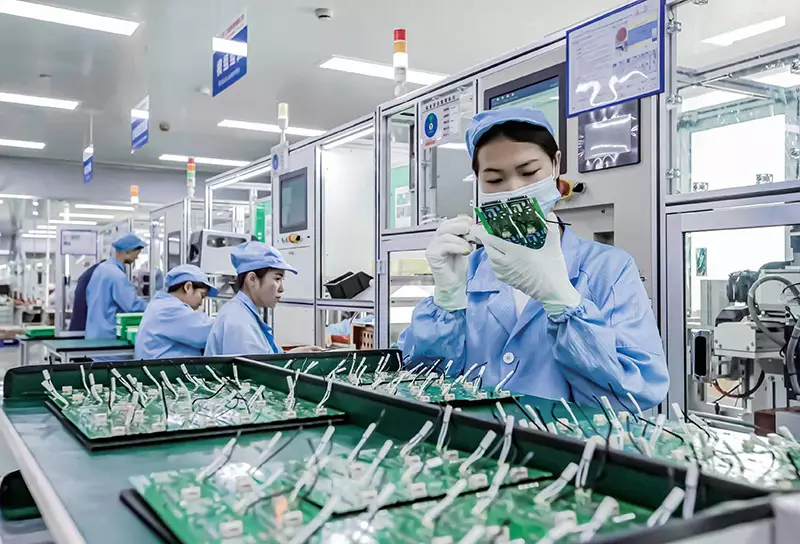 Automation and Informatization in Production
To ensure efficient and reliable manufacturing processes, we have implemented automation and informatization strategies. Our company utilizes a fully automatic homogenate process, streamlining production and enhancing precision. In addition, the adoption of South Korea's fully automated assembly and testing system further guarantees the quality and consistency of lithium batteries. With a capacity to produce 1,500,000 lithium batteries per day, Sunpower New Energy's production facilities are optimized for high-volume manufacturing.
Emphasizing Excellent Quality in Battery Manufacturing
Sunpower New Energy, the best in the lithium battery cell manufacturers, places great emphasis on maintaining excellent quality throughout the battery manufacturing process. Our company employs advanced physical and chemical performance testing equipment, such as ICP, GC-MS, SEM/EDS, and HAAKE rotational rheological testing analysis. These cutting-edge tools enable rigorous quality control, ensuring that every lithium battery meets strict performance standards.
To further enhance quality management, we have utilized the MES quality management system for traceability. This system allows for comprehensive monitoring and tracking of the production process, ensuring transparency and accountability. We have already obtained various certifications, including IATF16949, ISO14001, and BSCI, demonstrating our commitment to adhering to global industry standards such as IEC 61960, IEEE-1725, UL2054, and UL1642.
Conclusion
Sunpower New Energy stands out as a leader in the lithium battery cell manufacturers, offering professional-grade high-rate cylindrical lithium batteries and power supply solutions. With a focus on good faith management and excellent quality, our company has earned a strong reputation in the market. Lithium battery cell manufacturers Sunpower's dedication to automation, informatization, and advanced quality control measures ensures that our lithium battery products meet the highest standards of performance and reliability. As a subsidiary of Jiangsu Changhong Sunpower Co., LTD., we, Sunpower New Energy, benefit from the extensive expertise, further solidifying our position as a trusted and innovative provider in the industry.