At Sunpower New Energy, we are proud to introduce our innovative solution, the Lithium Ion Battery 18650 30L. Designed to excel in extreme low-temperature conditions, this battery offers enhanced performance and reliability for various applications. With our advanced design and the use of cutting-edge materials, we have overcome technical challenges to deliver a battery that surpasses expectations.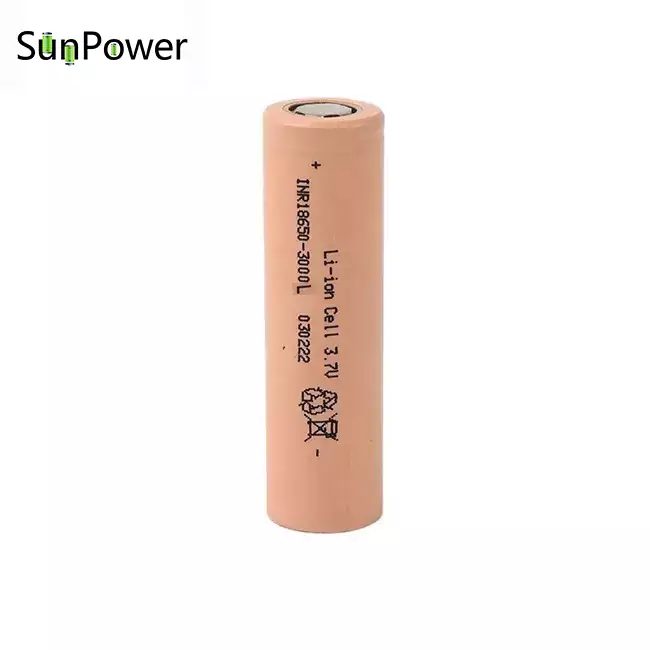 Key Features and Specifications
Our Sunpower Lithium Ion Battery 18650 30L showcases exceptional performance even in frigid environments. It maintains high discharge capacity at temperatures as low as -40℃ and -50℃, ensuring reliable power supply in the harshest conditions. Additionally, its excellent low-temperature cycle performance guarantees long-lasting functionality, enduring over 300 cycles of charge and discharge at -30℃.
We understand the importance of robust current and capacity in challenging environments. That's why our battery consistently delivers reliable power, enabling your equipment to perform optimally even in extreme cold. With our Lithium Ion Battery 18650 30L, you can trust that your devices will receive the energy they need to operate efficiently.
Safety is a top priority for Sunpower New Energy. Our Lithium Ion Battery 18650 30L undergoes rigorous testing to ensure compliance with industry standards. With certifications including UL/CB/SGS/BIS/PSE/KC/MSDS/UN38.3, you can have confidence in the safety and reliability of our product. Furthermore, our commitment to environmental protection is reflected in the battery's engineering, making it an eco-friendly choice for your business.
Technical Specifications
The Lithium Ion Battery 18650 30L boasts impressive specifications that make it a superior choice for low-temperature applications. With a model number of 30L, it features a cylindrical shape with a diameter of 18.4±0.10mm and a height of 65.1±0.15mm. Weighing just 50g, it offers a lightweight solution without compromising on performance.
Constructed with NCM/NCA materials, our battery is a testament to our commitment to quality. It has a capacity of 3000mAh and a rated voltage of 3.7V, ensuring a stable power supply. The charge-discharge rate of 5C allows for efficient charging and discharging processes, while the typical resistance value of 16.5mΩ ensures minimal energy loss.
The Lithium Ion Battery 18650 30L operates within a temperature range of -40℃ to 60℃, providing versatility for various environments. It features a discharge cut-off voltage of 2.5V and a charging cut-off voltage of 4.2V, ensuring safe operation. With a maximum charge current of 3A and a continuous discharge current of 15A, our battery offers ample power for demanding applications.
Main Applications
Our Lithium Ion Battery 18650 30L finds wide-ranging applications in cold and ultra-low temperature environments. It is an ideal choice for robotics, UAVs, and polar research equipment, enabling reliable performance in extreme conditions. Additionally, it is well-suited for frigid zone rescue and cold storage monitoring systems, ensuring uninterrupted operation when it matters most.
Motion cameras and power communication devices can benefit from the exceptional performance of our battery. Its reliable power supply ensures smooth operation, even in freezing temperatures. Medical electronics, public security equipment, and electric warm clothing are other areas where our battery excels, providing reliable energy for critical applications.
Conclusion
Sunpower New Energy's Lithium Ion Battery 18650 30L offers enhanced performance and reliability in extreme low-temperature conditions. With exceptional discharge capacity, robust current delivery, and comprehensive safety measures, our battery is the ideal solution for a diverse range of applications. Choose our battery to power your equipment in even the harshest environments and experience the difference Sunpower New Energy can make for your business.