We at Sunpower New Energy comprehend the various requirements of companies in the supply, wholesale, and other industries. We provide custom lithium battery packs made for various uses because of this. By supplying dependable and effective power sources, our solutions enable businesses across several industries to prosper.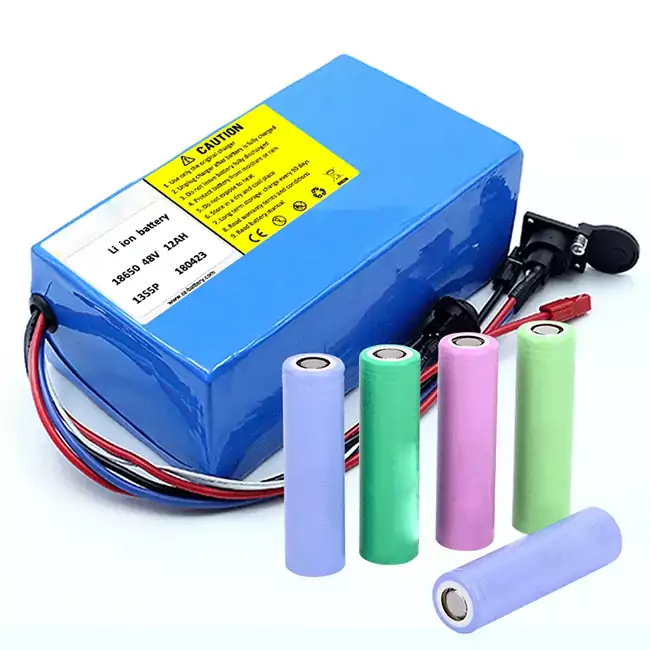 Customized Solutions for Different Applications
We work closely with our clients to develop Sunpower custom lithium battery packs that meet their specific requirements. Whether it's for electric vehicles, power tools, robotics, or any other industry, we have the expertise to deliver customized solutions. By aligning with world-class brands' standards, we ensure the highest quality and performance of our products.
Our commitment extends beyond borders as we export our custom lithium battery packs worldwide. Businesses around the globe can benefit from our innovative solutions, powering their operations with confidence and efficiency. With Sunpower New Energy, you can be assured of exceptional quality and reliability in every battery pack we deliver.
Advanced Manufacturing and Automation Capabilities
To meet the demands of our clients, we have invested in advanced manufacturing and automation capabilities. Our fully automated production line ensures efficient and streamlined manufacturing processes. From sorting and matching to SMT patch, welding, screw assembly, and post-processing, our battery packs undergo rigorous automation to achieve consistent quality and precision.
Real-time monitoring and traceability are crucial aspects of our manufacturing process. Through the implementation of the MES system, we can carry out strict online inspections and determine the quality of our products. This allows us to maintain superior standards and provide traceability throughout the full life cycle of our battery packs. We are committed to delivering reliable and trustworthy solutions to our B2B clients.
Furthermore, our one-stop battery system solutions cater to a wide range of fields. Power tools, cleaning appliances, drones, garden tools, medical equipment, and vehicles—our custom lithium battery packs find applications in various industries. We understand the unique requirements of each sector and offer comprehensive solutions to power their operations effectively.
Certified Quality and Customization Options
Quality and customization are paramount when it comes to business solutions. Our custom lithium battery packs meet the highest industry standards, including UL/CB/SGS/BIS/PSE/KC/MSDS/UN38.3 certifications. This ensures not only the performance but also the safety and compliance of our products. When you choose Sunpower New Energy, you can trust in the quality and reliability of our battery packs.
Additionally, we offer extensive customization options to tailor the battery size, BMS charging and discharging current, and connectors according to your specific needs. We understand that different applications require unique specifications, and we are committed to providing flexible solutions that align with your requirements. With Sunpower New Energy, you have the freedom to create custom lithium battery packs that fit seamlessly into your business operations.
Conclusion
Enhancing business solutions with custom lithium battery packs is at the core of what we do at Sunpower New Energy. Our commitment to delivering tailored solutions for diverse applications sets us apart in the industry. With our advanced manufacturing capabilities, real-time monitoring, and traceability, we ensure consistent quality and reliability. Moreover, our certified products and extensive customization options give businesses the confidence to power their operations efficiently. Choose Sunpower New Energy for your lithium battery pack needs, and experience the difference our customized solutions can make in enhancing your business operations.