At Sunpower New Energy, we specialize in providing exceptional service for custom lithium battery packs. With our expertise, we offer a wide range of solutions using lithium ion 26700, 21700, and 18650 batteries. As a global exporter, we align ourselves with the standards set by Japan and South Korea's world-class brands.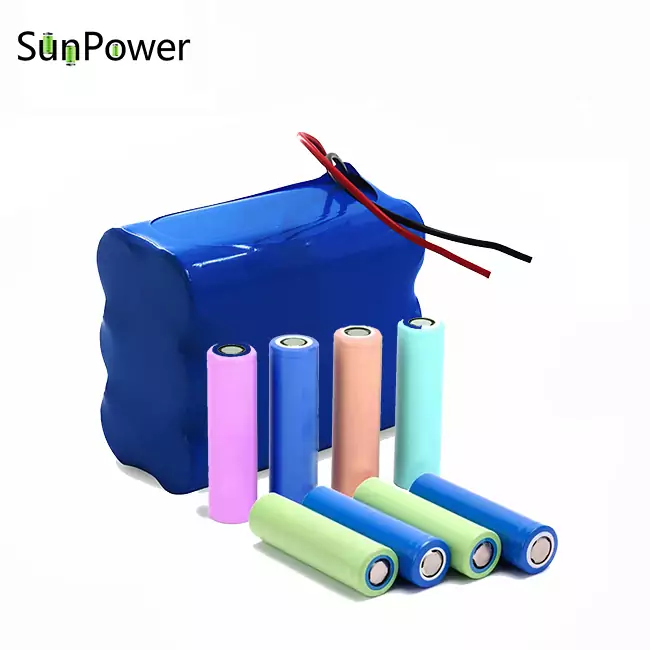 Tailored Solutions for Diverse Applications
Equipped with a state-of-the-art PACK business department, we boast fully automated production lines and an efficient manufacturing warehouse logistics system. This guarantees the highest level of quality and efficiency for every battery pack we produce.
Unleashing Performance through Customization
Our commitment to delivering unparalleled performance is reflected in our customizable options. We understand that each application has unique requirements, which is why we offer tailored solutions, including:
– Customized battery size and shell material: We can customize the dimensions and materials to ensure a perfect fit for your specific needs.
– Customized BMS charging and discharging current: We provide flexibility in adjusting the charging and discharging current to optimize the performance of the battery pack.
– Customized connection types, plug and socket, and connector wire: We offer customizable options for connectors to match your application's specifications.
Additionally, our lithium battery packs come with UL/CB/SGS/BIS/PSE/KC/MSDS/UN38.3 certifications. This ensures that our products meet the highest safety standards while being environmentally friendly.
Versatile Applications Across Industries
Sunpower New Energy's Sunpower custom lithium battery packs find applications across diverse industries. Here are some examples of how our solutions empower various sectors:
– Electric propelling applications: Our battery packs provide reliable power for engine starting batteries, electric bicycles, motorcycles, scooters, and power tools.
– Energy storage solutions: We offer efficient energy storage systems for solar and wind power applications in residential, commercial, and marine settings.
– Backup systems: Our battery packs act as reliable backup power sources for telecom bases, CATV-systems, computer server centers, medical instruments, and military equipment.
– Other applications: Our batteries are trusted in security and electronics, mobile POS systems, mining lights, torches, LED lights, and emergency lighting solutions.
Conclusion
Sunpower New Energy is your trusted partner in empowering your business with custom lithium battery packs. With our unmatched customization options, we tailor our solutions to meet your specific requirements. Our commitment to delivering optimal performance and complying with international standards ensures that your business receives only the best. Whether you need a battery pack for electric propelling applications, energy storage solutions, backup systems, or other specialized applications, Sunpower New Energy has the expertise and products to fuel your success. Choose us as your reliable supplier of custom lithium battery packs and experience the difference our solutions can make.