In today's fast-paced business landscape, the need for reliable and high-performance custom lithium batteries has never been greater. At Sunpower New Energy, our company is dedicated to delivering excellence through our custom lithium battery packs. With a focus on streamlined production, tailored solutions, and versatile applications, we are the trusted partner for businesses seeking the highest quality batteries.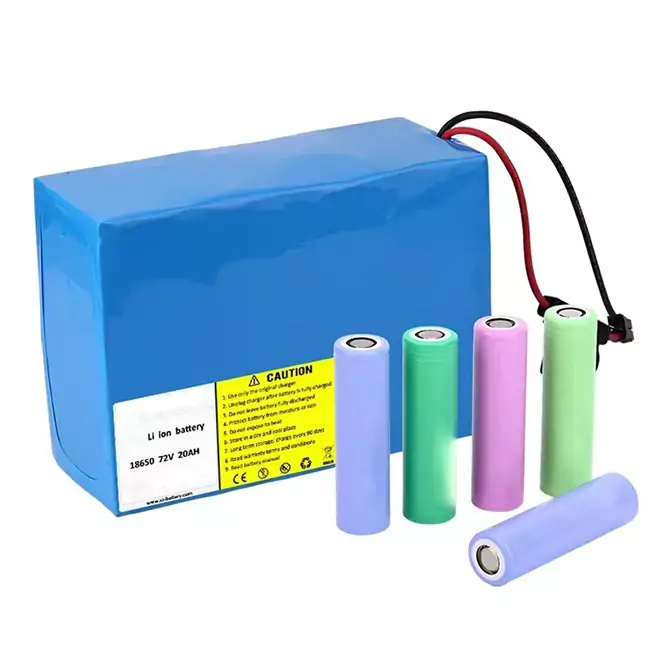 Automated Manufacturing: Streamlined Production of Custom Lithium Battery Packs
At Sunpower New Energy, we understand the importance of efficiency and precision in manufacturing Sunpower custom lithium batteries. That's why our state-of-the-art facility incorporates a fully automated production line. The advanced automation technology enables us to optimize sorting, matching, and assembly processes, ensuring consistent quality and fast turnaround times. Furthermore, our real-time monitoring and traceability systems provide comprehensive data throughout the manufacturing process, guaranteeing the highest level of quality assurance for our customers.
Customization at its Best: Tailored Solutions for Lithium Battery Packs
We believe that one size does not fit all when it comes to custom lithium battery packs. That's why our company specializes in providing tailored solutions that meet the unique requirements of our customers. From battery size and shell materials to BMS charging and discharging currents, we offer a wide range of customization options. Our experienced team works closely with our customers to understand their specific needs, allowing us to design and manufacture custom lithium battery packs that seamlessly integrate into their applications. With Sunpower New Energy, you can be confident that your battery pack will be precisely engineered to deliver optimal performance and reliability.
Versatility and Reliability: Applications of Custom Lithium Battery Packs
Custom lithium battery packs have a wide range of uses, and Sunpower New Energy is well-equipped to satisfy their requirements. Our batteries are made to perform very well in electric propulsion applications and power a variety of power tools. For solar and wind power systems, we also provide energy storage solutions, enabling efficient and dependable energy use. Our customized lithium battery packs act as dependable backup systems and UPS for vital equipment and industries, assuring uninterrupted operations. Businesses from many industries rely on our battery packs because of their adaptability and dependability.
Choosing Sunpower New Energy as Your Partner for Your Personalized Lithium Battery Needs
You have access to our knowledge, dedication to quality, and top-notch customer service when you pick Sunpower New Energy as your partner for customized lithium battery packs. Our staff is committed to surpassing client expectations, and our goods are painstakingly created and produced to adhere to the strictest industry standards. We are proud of our reputation as a reliable source for customized lithium battery packs, and we work hard to develop strong relationships with each of our clients based on mutual respect, dependability, and creativity.
Conclusion: Unlock the Potential of Your Applications with Sunpower New Energy
Sunpower New Energy is your go-to source for custom lithium battery packs that deliver excellence in performance, reliability, and customization. With our automated manufacturing processes, tailored solutions, and versatile applications, we are well-positioned to meet the unique needs of your business. Contact our team today to discuss your custom lithium battery requirements and discover how our products can unlock the potential of your applications. Trust Sunpower New Energy for all your custom lithium battery needs and experience the difference of exceptional quality and service.